Thank You Message for Teachers
Dear Alumni and Parents,
It's time of the year again when we celebrate Teachers' Day. As with previous years, the teachers are deeply touched to know that many of you would want to visit us. However, with the current Covid-19 situation, we would not be able to accommodate your visit into the school premises.
You may still convey your heartfelt messages to your primary school teachers via thankyoucher.edu.sg. We are sure your ex-teachers will be very happy to read them. We look forward to welcome you again to celebrate Teachers' Day once the pandemic is over. 
Best wishes to  your studies. Keep safe and be well.
To write a message or read other message please click on this link https://thankyoucher.edu.sg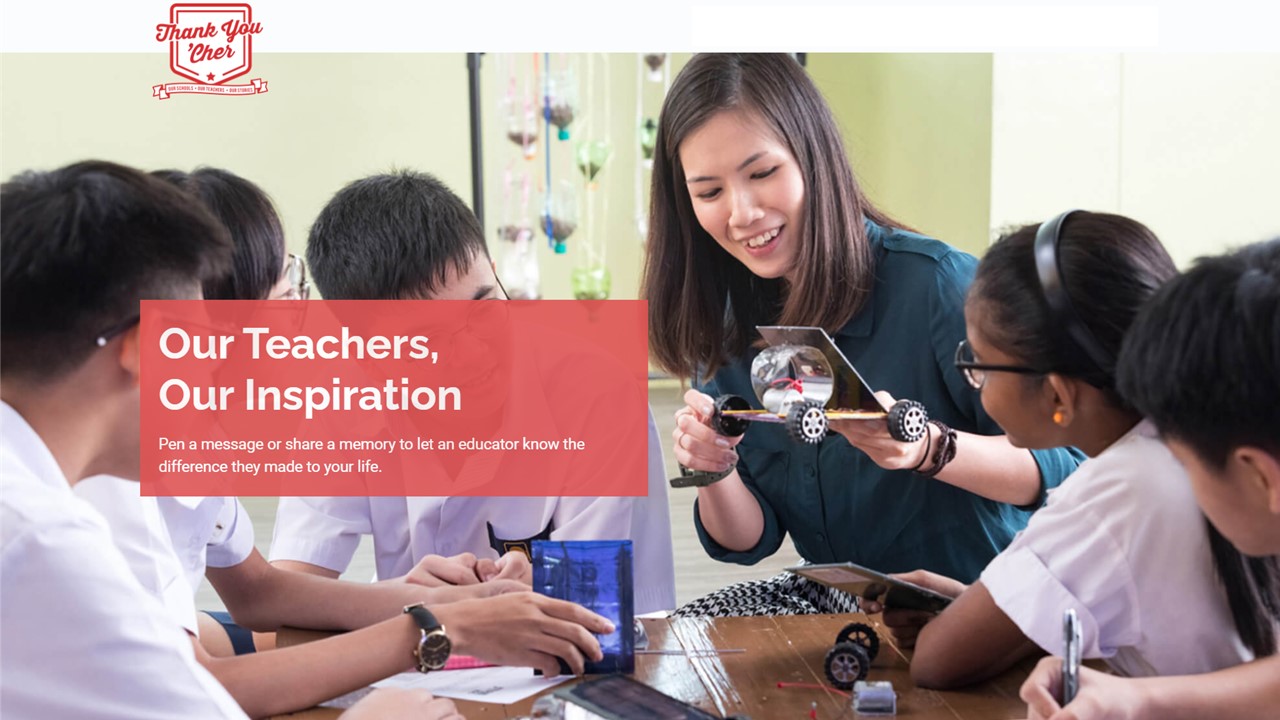 Go to "Explore Map" features to read all the messages from our students, parents and teachers. Not to worry, instructions will be indicated on how you can navigate and access this messages. 
Click on this link https://thankyoucher.edu.sg/#explore_map